About US: Crayon Collection
Our goal is to ensure that every vulnerable child around the world has access to crayons and art education.
The Crayon Collection mission is to inspire a commitment to environmental consciousness and the infusion of art education in underfunded schools.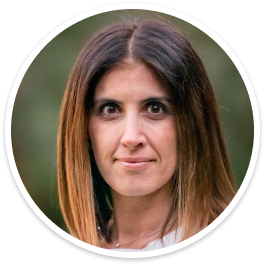 A message from our founder
Having access to a crayon may seem natural but many of the children we work with have never owned even one crayon. By shifting the wasteful behavior of tossing still good crayons we are able to provide millions of crayons + our art education program to the most underserved schools in the United States and beyond our borders. I am determined to ensure that every child around the world has access to crayons and creativity despite their socio-economic position. We hope you enjoy taking a few moments to learn about our work and consider participating in this initiative in your community.
See the story of how Crayon Collection got started almost ten years ago by upcycling gently-used crayons, saving them from landfills and getting them into the hands of children across the country and beyond.
We've effected a lot of change since 2009 and today, Crayon Collection is taking crayons, artists, art education and sustainability practices into preschools and elementary schools worldwide.
Our Achievements:

- Recognized by us Congress, us Senate, US House of Rep'S,
LAUSD school board, Buckingham Palace


- we Set a Guinness World Record for Most crayons donated in history. Total of
1,009,500 crayons!




Strategic Program Manager


Administrative Assistant and Database Coordinator


Stephanie Cota-Teitelbaum
MATTEL - Senior VP Global Brand and Corporate Communications
USC ROSKI SCHOOL OF ART AND DESIGN - Art History Professor
REGION 9 HEAD START - Executive Director
GREENBURG TRAURIG LLP - Managing Partner
PENGUIN RANDOM HOUSE
Director Preschool & Young Readers Marketing
The Institute of Contemporary Art, Los Angeles Director of Learning and Engagement
SESAME WORKSHOP - Vice President, Social Impact
Keep up with the latest updates from Crayon Collection