Learn how restaurants can shift trash to treasure, bringing creativity to kids and helping the environment.
The Crayon Collection MODEL is simple and relies on restaurant partners since the beginning.
By creating a small shift in operations, restaurants can make a big difference in the lives of local children while positively impacting the environment. Collect the gently-used crayons kid-diners leave behind, by placing them in a Crayon Collection box. This box will be picked up by a school in your community at the end of each month. Here are some easy ways to get started…
Your restaurant and your team can feel good knowing you're saving these precious tools of expression from being trashed and unlocking kids' creativity and learning instead. You'll be spreading the word about Crayon Collection supporting your local schools and helping the environment by sending less trash to landfills. It's a win-win initiative! Download a sign for your crayon recycling box here.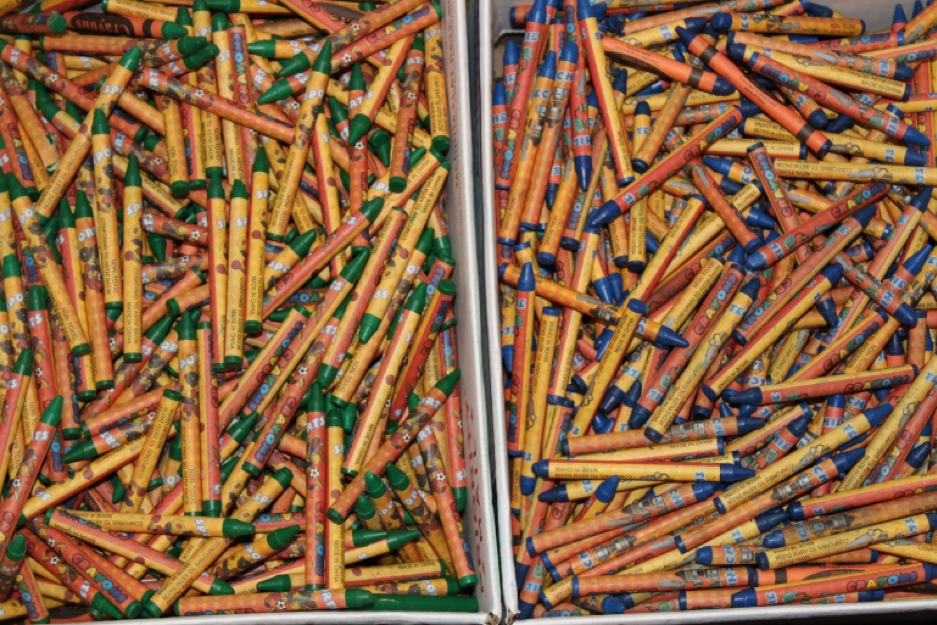 Here's a step-by-step guide on how you and your team can help!
Engage your team to participate by separating the clean crayons from the rest of the meal remnants. Placing the crayons in a clean container while clearing the table is an easy way to do this. Here's a 15 second video that shows you how easy it is.
We recommend placing our official Crayon Collection materials around your restaurant to let customers know about your support of Crayon Collection. We are happy to provide you with an official Crayon Collection box to use for collecting. Place the box in a dry, visible area that is easily accessible to team members and customers to drop the collected crayons after clearing the tables or dining. Learn More About How To Use Your Box
Once this bin is full, you can donate the crayons to a local school in need of supplies. Crayon Collection can help you find a local Title 1 school or Head Start Center to pick up the crayons for their classrooms. Email us at info@crayoncollection.org