Get involved today! We need your help!
Become a Crayon Collection volunteer and Join our mission!
Volunteers can help in a number of ways including:
IN THE SANTA MONICA AREA?
Email Crayon Collection to schedule a Playdate with a Purpose. Bring your child and friends to volunteer in the Crayon Collection Office and learn more about the Color Kindness Program.
Not nearby but want to set up your own? Email info@crayoncollection.org for more info.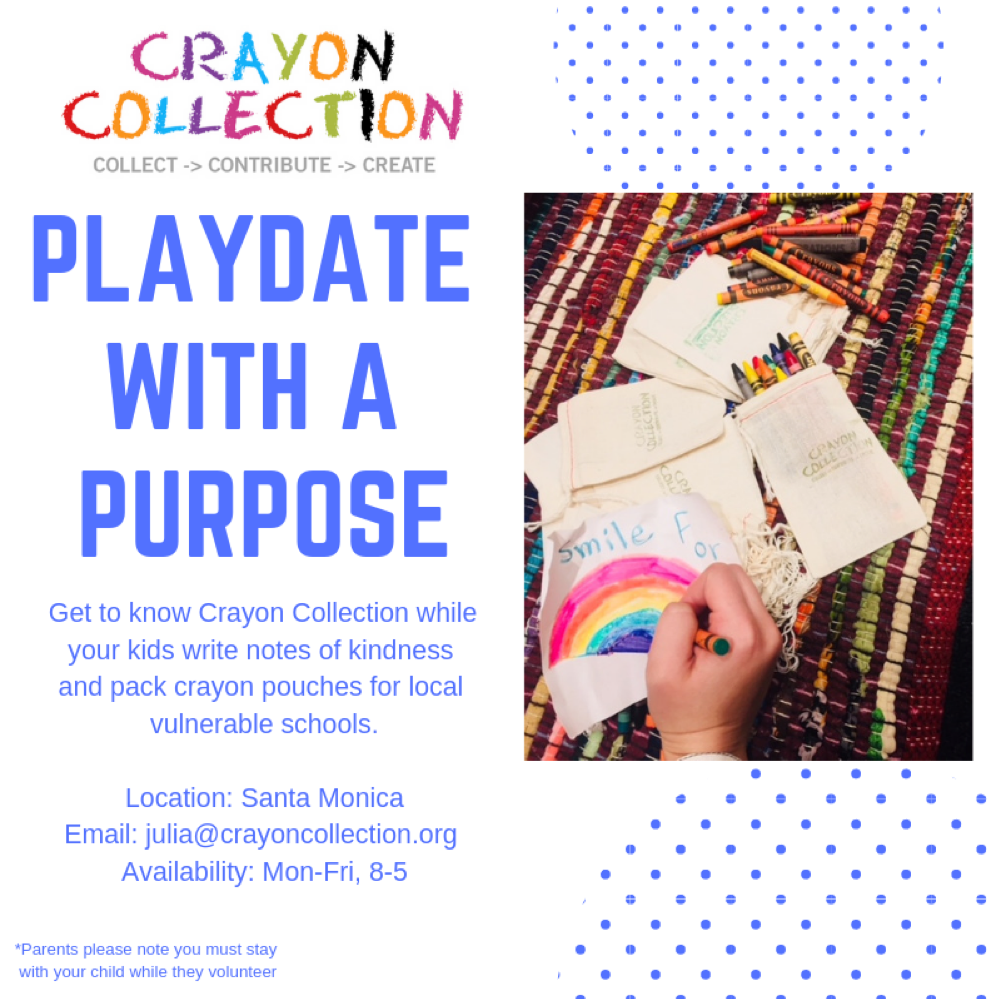 College students, are you interested in interning with us in exchange for school credit?
Volunteers can be located anywhere in the country.
Contact us
to join the effort today!