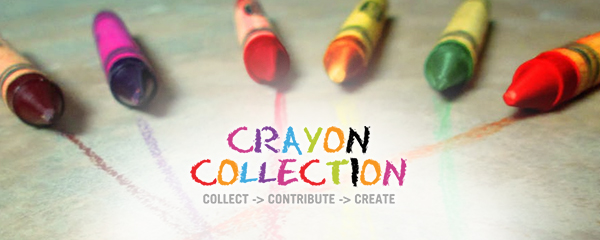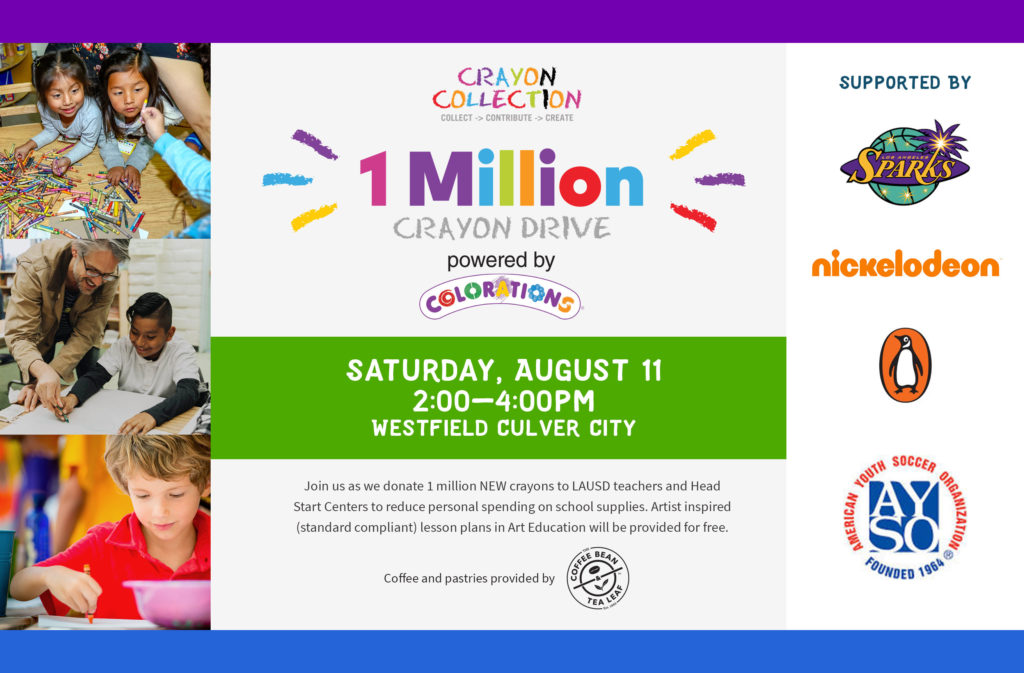 How do you thank a teacher? We have a BIG idea! On August 11th, we are donating 1 MILLION crayons to LAUSD and Head Start teachers for their classrooms. This donation alleviates the average $900/year of personal spending teachers are burdened with on school supplies.
We are also supporting them with our standards compliant art lesson plans created by artists & teachers for use in the classroom year-round. It has been proven that students with access to art education perform better in all subjects including math, science, reading and writing.
We need your help to make this 1 million crayon donation possible. Please contribute to our GO FUND ME CAMPAIGN to support our teachers for back-to-school!
PLEASE DONATE NOW

With Gratitude,
Crayon Collection Team