Join us this Saturday, March 10th at the ICA/LA from 2pm-4pm for our first Artist led workshop!
Several months ago I had breakfast with, Asuka Hisa, the director of learning and engagement at the Institute of Contemporary Art Los Angeles. I shared the Crayon Collection Art Education Curriculum as well as the artist inspired project ideas provided to us by talents such as Annie Lapin, Victoria Fu, Yassi Mazandi and Alexander White, to name a few. Asuka's opinion meant a lot to me and much to my delight she really believed in our work. This weekend I am so proud to announce that we will be co-hosting our first artist workshop in partnership with the ICA/LA featuring artist Pearl C. Hsiung. Pearl will share her innovative ideas for crayon creations, and lead a drawing workshop inspired by the shapes and colors of the natural world. All ages are welcome to join us for this free event. Please register now as space is limited!
REGISTER NOW ICA/LA ART WORKSHOP
---
Pearl C. Hsiung was born in Taiwan and now lives in Los Angeles. We really appreciate how she connects her work back to nature. She shares this perspective in her own words below…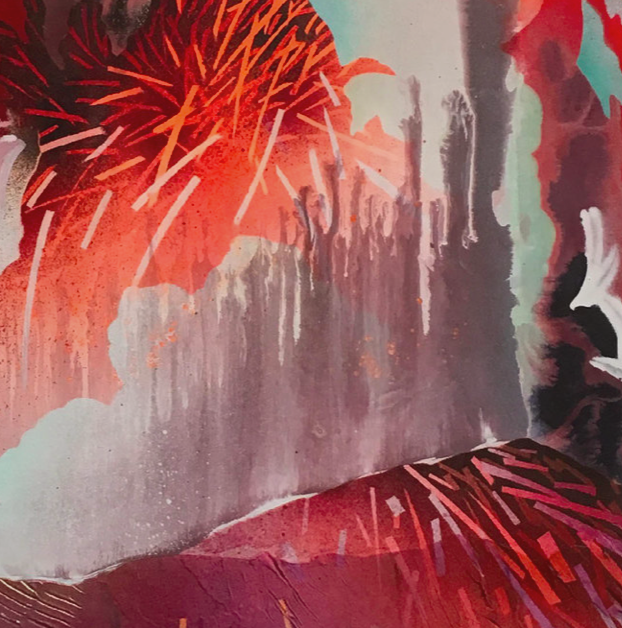 "My practice investigates how human and nature are endlessly reflected in each other and further explores that interconnectedness by exposing the blurred boundary between the two. I seek to inspire in viewers a strong visceral response as powerful and awe-inspiring as when one witnesses natural phenomena such as a geyser eruption, an infinite mountain-scape, a vast rainbow, or a lunar eclipse. The dynamic energy, endless transformation, and infinite power of creation that occurs in these natural events are also embodied in every human. Using our relationship to nature as a starting point, the aim is to challenge viewers with a bold aesthetic that poses the question "what am I looking at?" Visual art has the unique ability to convey abstract ideas and complex emotions while leaving room for multiple and varied interpretations. Art being created in Los Angeles does this; the boundlessness of this city inspires as boundless an art culture. Phenomenal I offers a prismatic metaphor for the dynamism of Los Angeles, its people and communities and our endless innovation and creation. We are forces of nature." – Pearl C. Hsiung
---
Finally, the straw ban in Malibu continues to make a huge splash, building awareness about single-use plastics world wide. We are so proud!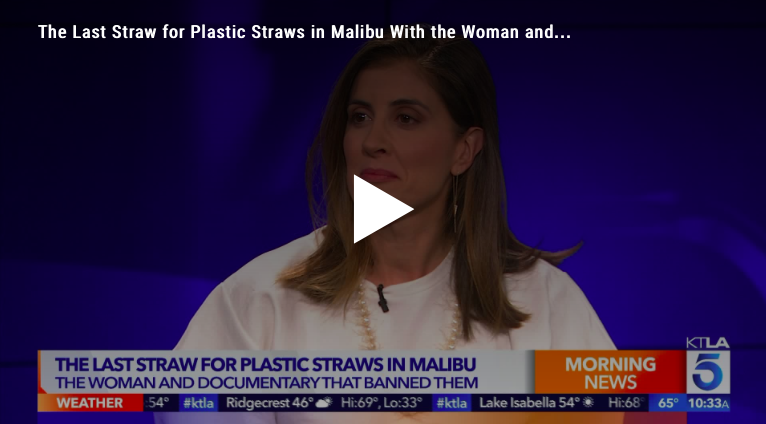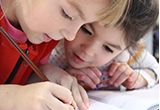 The project we will work on with Pearl C. Hsiung will be added to our growing Art Education Program, which uses free recycled crayons as the main tool for learning. Please click here to learn more.
---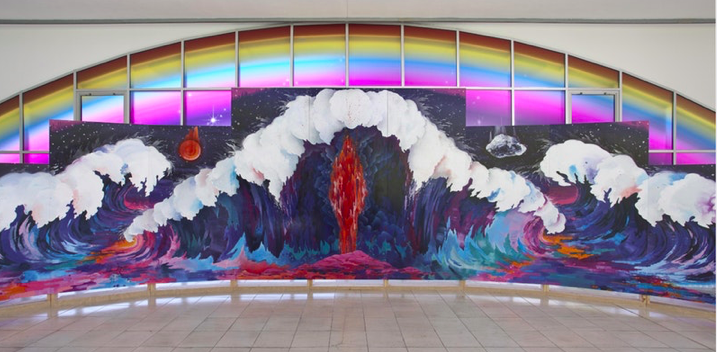 From Above it is Not Bright; From Below it is Not Dark (detail)
2012 Oil-based enamel on MDF, wood, printed window vinyl
Installed at Hammer Museum, Westwood, CA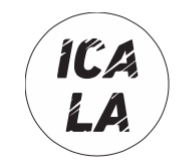 We sincerely thank the ICA/LA for all your generosity and support for our work. If you'd like to learn more about the museum please visit www.theicala.org