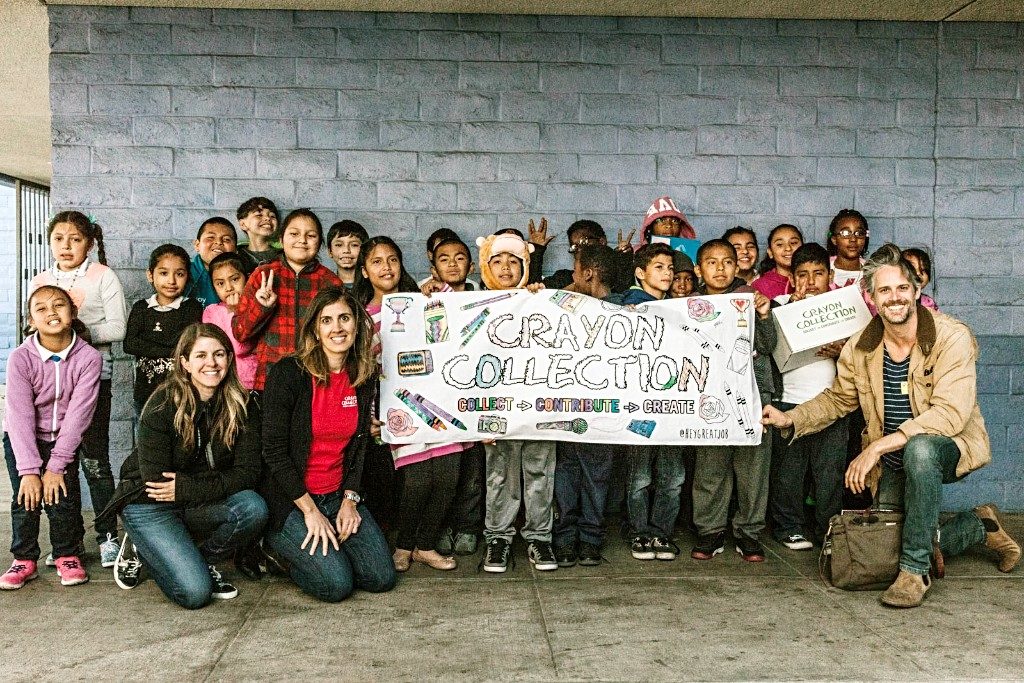 HELP CRAYON COLLECTION SUPPORT
ARTS ADVOCACY DAY
MARCH 12-13
It's Arts Advocacy Day, and today artists and legislatures around the country are convening in Washington D.C. to advocate stronger public support and funding for our arts. Crayon Collection knows that studies prove children perform better in all school subjects when art is a valued part of the curriculum. So, we kicked off Arts Advocacy early this year, with a recent trip to Hooper Avenue Elementary in South Central Los Angeles to engage our youth with some innovative artistic techniques, freeing the kids' expression, and revealing a world of imagination and vision.
Donate to Crayon Collection today and help us continue our mission of getting crayons & art programming to vulnerable kids.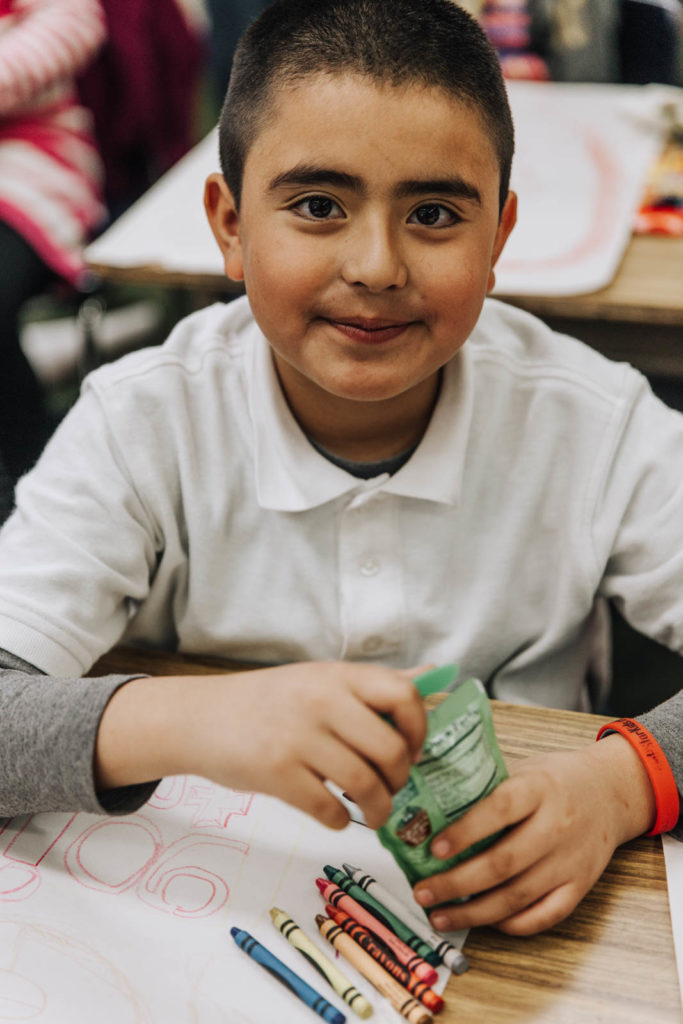 Spotlight on Hooper Avenue Elementary in Los Angeles
On Friday, February 23rd, Crayon Collection visited Hooper Avenue Elementary along with local artist Alexander White, in order to deliver crayons to the children and lead them in an arts workshop, teaching complex drawing techniques like blind contour line drawing. Alexander also taught the children about the revered artist Jean-Michel Basquiat and helped the students to find new and innovative ways to explore their creative vision. Check out how the students embraced the lessons and the many wonderful works that resulted.
Crayon Collection's impact didn't end at just art education at Hooper Avenue Elementary. We discovered that a number of Hooper students are identified as homeless and in need of healthy meal funding. Finding this out, Crayon Collection coordinated a flash fundraiser and purchased over $1000 in Ralph's grocery gift cards in support of these families. Support Crayon Collection's continued work to help resolve the food insecurity local families face by contributing to our fund below.

"Ms. Morovati,
Thank you so much for your generous donation to our homeless families. Currently, our Psychiatric Social Worker, Ms. Ying is distributing the cards and taking pictures to provide you. You are an amazing philanthropist and a change maker in our world! Thank you for bringing the professional artist to inspire our students in South Central!" – Dr. Gustavo Ortiz, Principal Hooper Ave. Elementary

Thank you for your continued support!