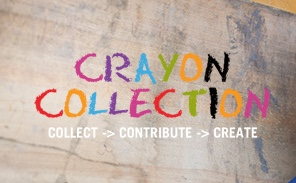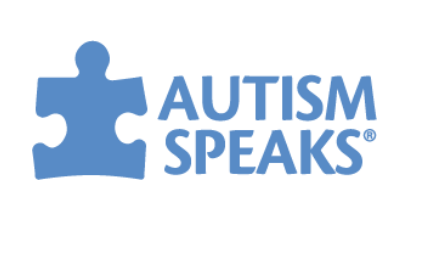 It's World Autism Awareness Day.
Here at Crayon Collection, we have the world's most incredible volunteers. These dedicated individuals help us grow and bring joy to children around the world while protecting our precious environment one crayon at a time.
We all search for a sense of purpose in our lives, but teenagers and adults living with autism face the daily challenge of staying engaged and active. Willie is a 30-year-old young man, and one of our newest volunteers living with autism who, along with his friends, took the Crayon Collection model and created change in his neighborhood.
Autism Speaks heard about this young man and shared the story (below). With over 2,000 shares we are thrilled to see the positive impact that Crayon Collection has had on so many persons living with autism and the sense of purpose they've achieved from this work.
Written by Sheila Morovati, mother of 2 children and the founder & president of Crayon Collection. Her work highlights habits of waste through the collection and redistribution of the 150 million like-new crayons that restaurants throw away each year. She is proud to know that the Crayon Collection model she created lends itself to give so many people a sense of purpose and fulfillment.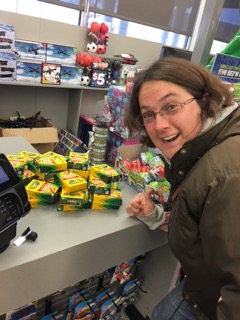 Eight years ago I had an idea that crept into my mind. My daughter was about 3 years old and was a self-proclaimed fruitarian, except when we went to one restaurant that served "amazing" buttered noodles, plain soybeans, and avocado.
Each time we would go out to eat we would receive a brand new 4-pack of crayons. Given that Sofia was just a toddler she may have used 1 or 2 of the colors for a total of 10 minutes. The crayons would get pushed to the side of the table as the meal would arrive. It was after we would finish eating that something always seemed strange and unusual to me – the crayons held no value to anyone. Each and every table around us had left their crayons behind, many of which hadn't even come out of the box yet.
A sense of guilt would wash over me because I was well aware of all the children around the world that would yearn for this colorful gem. I did some research and found out that restaurants were throwing away 150 million crayons per year, which never decompose. Meanwhile schools needed supplies desperately and teachers were spending their personal earnings to outfit their classrooms with supplies. I decided to do something about this.
It became clear after contacting a few restaurants, that they were more than willing to help out and collect the crayons diners leave behind as long as someone were to pick them up. So, I figured that if we connect the restaurant with a local school, a teacher or staff member could swing by once per month and pick up the crayons. Later, we developed a free standards compliant art education program that schools can download on our website.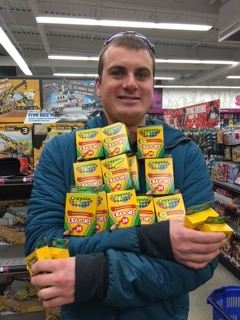 This is where Willie comes in and why I am sharing my story with Autism Speaks. As Crayon Collection grew I realized that this tendency to throw away good crayons happens all over the United States and beyond our borders. While I continued to call as many restaurants and schools as possible, I knew the problem was much bigger than we could handle alone. I started a volunteer program so that individuals worldwide could help us in their own local neighborhoods.
Willie is young man of 30, living on Cape Cod in a residential program for young adults with disabilities. Willie is an incredible artist living with autism, and he is one of our wonderful volunteers. He learned about the Crayon Collection through his mother, a local Angeleno. Once he realized how wasteful restaurants were being, he quickly went online and downloaded information off crayoncollection.org and then started introducing the program to local family restaurants. Willie and his friend hit the streets and managed to convince a Friendly's location to participate in collecting crayons. Then, Willie went back several weeks later to collect the crayons to benefit a school needing supplies.
What was amazing for me was hearing the sense of accomplishment that Willie and his friends felt after volunteering for Crayon Collection. Their efforts made an enormous difference for us here because we had never attempted to contact anyone on Cape Cod yet. This was amazing to see that our idea made it all the way there, thanks to Willie and his friends.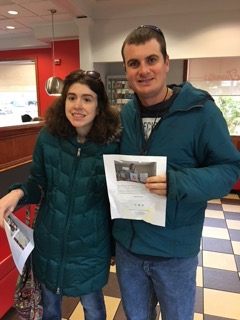 We realize now that one of the challenges young adults living with autism face is how to stay engaged and active during the day. The work Willie did helped us tremendously, supported a school in need and alleviated so much non-decomposable paraffin wax from entering another over-filled landfill. Here are the easy steps anyone anywhere can take to participate in our program and ultimately help change the life of a student in need:
Step 1: Locate local family friendly restaurants in your area.
Step 2: Contact the restaurant manager at non-peak hours. Suggested times to contact them are between 10am-11:30am 2:30pm-4:30pm
Step 3: Ask the manager to start collecting the clean crayons diners leave behind. (If they like, a sign can be downloaded here)
Step 4: Crayons should be picked up once per month. Volunteers can pick up the crayons and donate them to a local school looking for supplies. Schools can be found using our school finder at: https://crayoncollection.org/collection.html
Please donate today and support our work to engage ALL communities to participate in the Crayon Collection.